Thank you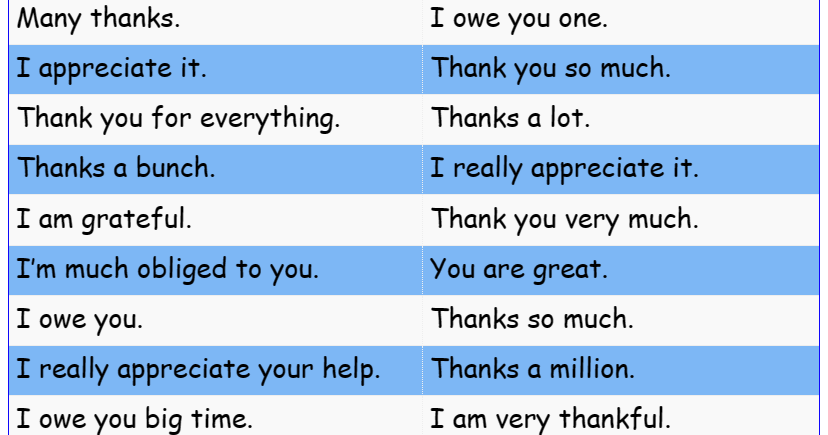 Many thanks. I appreciate it so much. I owe you one. T- you so much. T- you for everything. Thanks a lot. Thanks a bunch. T- you very much. I am so grateful. You are great. I really appreciate it.  I owe you. Thanks so much. You are great. Thanks a million. You are so helpful. I am very thankful indeed. Thanks.
Thanks for the great evening. I really enjoyed it. Thanks so much for alerting me to the problem.
I give you my word of honor that I will not forget it. I really owe you.
Thank you

(Click on the

title

to read

more

.)