ways say yes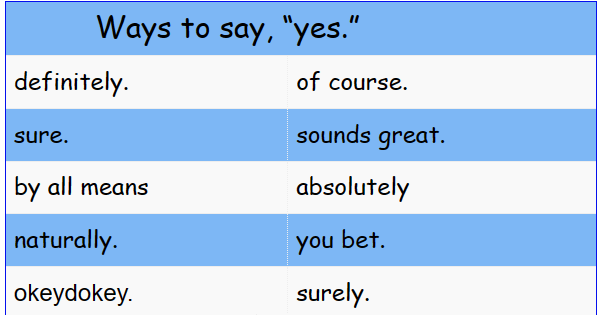 "Are you going to swim to cross the river?" "Oh, definitely.
"Have you finished the report yet?" "Of course, I finished it last week."
"Do you think we'll get the task finished on time?" Certainly!
"May I also borrow your car to go out with someone?"  By all means.
"Do you want to eat Chinese food today?" Sure, why not!
"Do you want to come to the park with me?" For sure.
"Can I also borrow $100 from you, and I'll pay you back tomorrow." OK, no problem.
ways say yes

(Click on the

title

to read

more

.)